EXPIRED
Please note: this promotion has expired and may no longer be valid. Please check with the retailer.
Espresso Carwash
Meet Pal Labana who owns Espresso Carwash Northwest and his Manager Ramandip Singh.  Pal has been with Espresso Carwash for many years, with this site being his  2nd location, Ramandip has worked since 2015.  The locally owned and operated Espresso Carwash Franchise take pride in every car they clean and every customer they serve. 
The team promotes water saving and environmental conservation by adhering to the current water restrictions and by using biodegradable materials.  In addition, they are offering FREE Antibacterial wipe down of all touch surfaces with any service completed. 
Pal is so happy he has been able to re-open his business, as he has missed his customers and can't wait to see you all soon. So leave your vehicle with the team at your #NorthWestLocal Espresso Carwash while you shop, have a coffee or dine out, " let us do your dirty work". 
You can utilise the car wash services by the following options:
Special Offer
We have a special offer for you.  Mention this Ad and receive 15% discount off a Supreme Groom plus Full Interior Shampoo.
Opening Hours:
Monday to Saturday 9am to 5pm
Sundays 10am to 5pm
#NorthWestLocal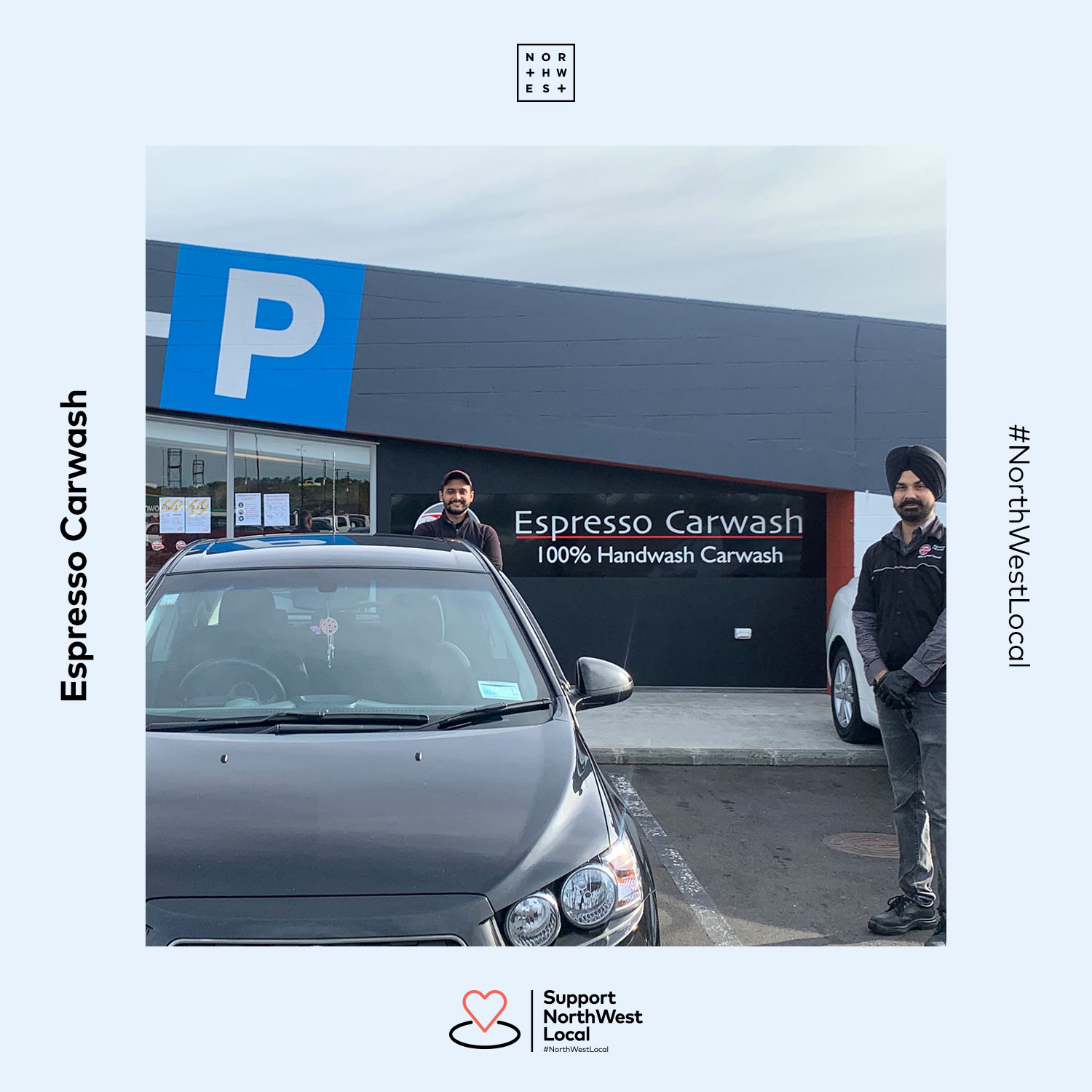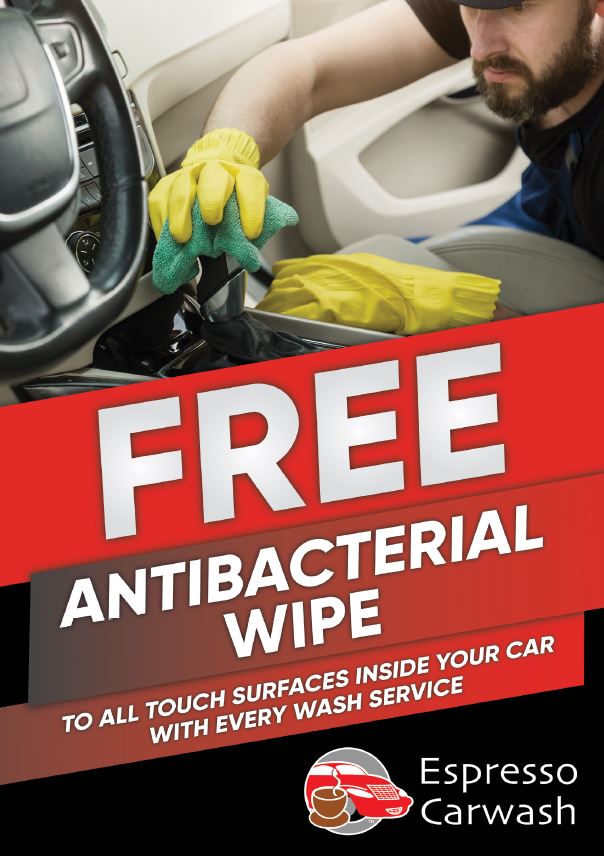 As we continue to navigate through these changing times together, we're proud to support our #NorthWestLocal retailers who have adapted to our current way of life, incorporating social distancing, contactless pickup and delivery. Read more ›