EXPIRED
Please note: this promotion has expired and may no longer be valid. Please check with the retailer.
Orra Café
A little gem hidden on Maki Street, a regular visit for many, Orra Café has been the go-to for many in our community. Whether you're getting your morning coffee fix or a tasty lunch wrap, at some point most of us have been greeted with the smiling faces and easy going attitude of Linda, Rita, Sokol or Astrit. Our Orra Café team have missed seeing their regulars and meeting new faces as they chit chat in their café and have becomes friends with many.
Orra Café are so happy that they are able to reopen and bring that coffee smile back again for our community. Working hard to adapt to these challenging times, the team have kept the smile on their faces because reopening to see the joy they bring to their customers faces is totally worth it. Linda, Rita, Sokol and Astrit can't wait to see everyone again and thank you all for your ongoing support.
You can enjoy your coffee at Orra Cafe or you can also order and pay online before visiting. See how: 
Online ordering is available: onthegoapp.co.nz
You can also order over the phone: 09 216 714
Social distancing and contactless pick up will be practiced
Trading hours:  
Monday -Friday: 7am-2pm and Sat-Sun: 8am-2pm
#NorthWestLocal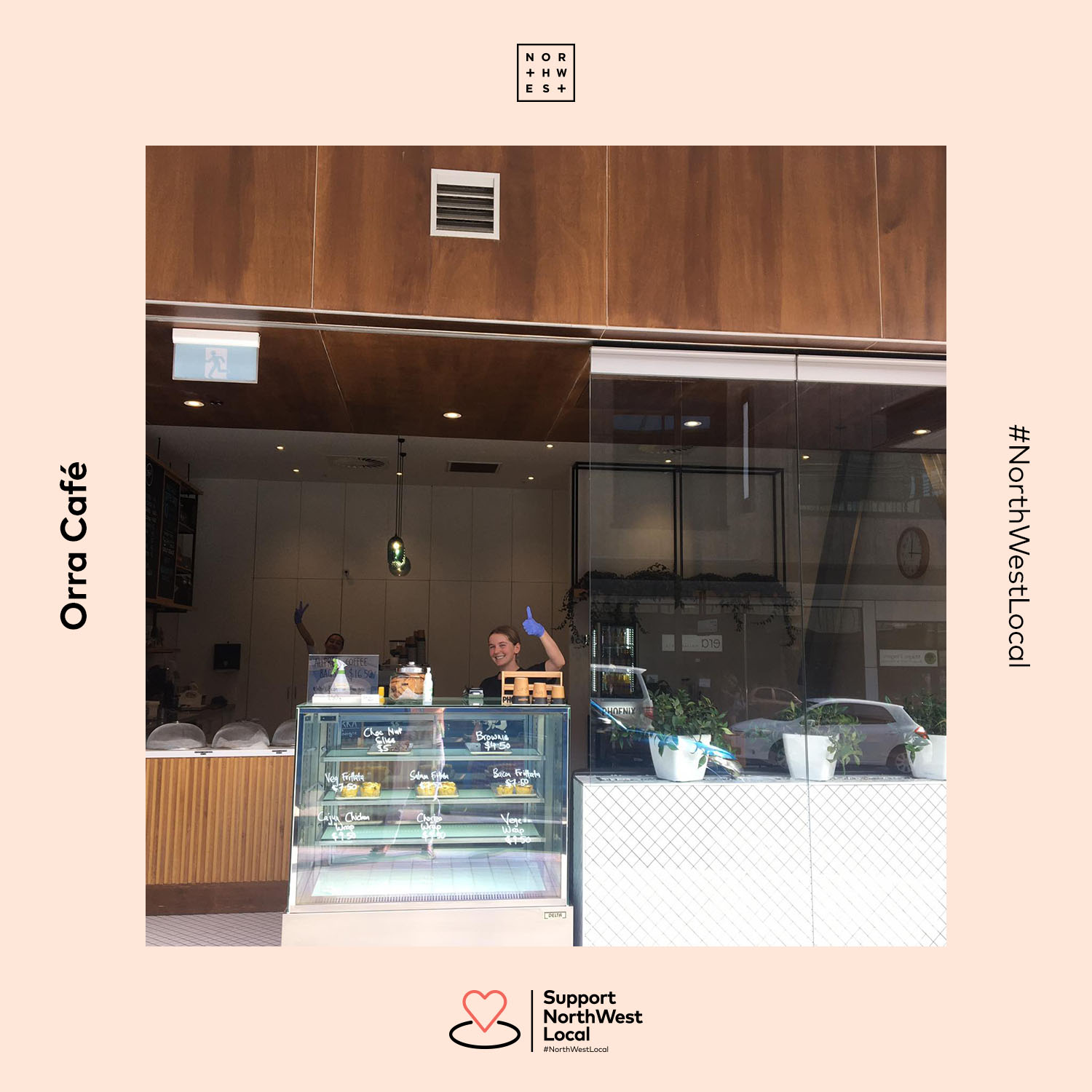 As we continue to navigate through these changing times together, we're proud to support our #NorthWestLocal retailers who have adapted to our current way of life, incorporating social distancing, contactless pickup and delivery. Read more ›