Stewart Dawsons
New Zealand nationwide jeweller specialising in diamond, gold and silver jewellery and international watch brands.
Temporary Hours:
Monday 9am-5.45 pm; Tuesday 9am-5.45 pm; Wednesday 9am-5.45 pm; Thursday 9am-6.00pm; Friday 9am-5.45 pm Saturday 9am-5.45 pm; Sunday 9am-5.45pm.
---
We make every effort to ensure that the information on our website is up to date, however please confirm current promotions in-store with Stewart Dawsons NorthWest.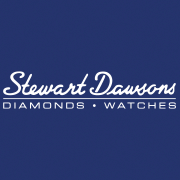 Recent content