Click and Collect at NorthWest
We've made it easier to grab your click and collect with 4 spaces near entrances designed for you to dash in and out with ease.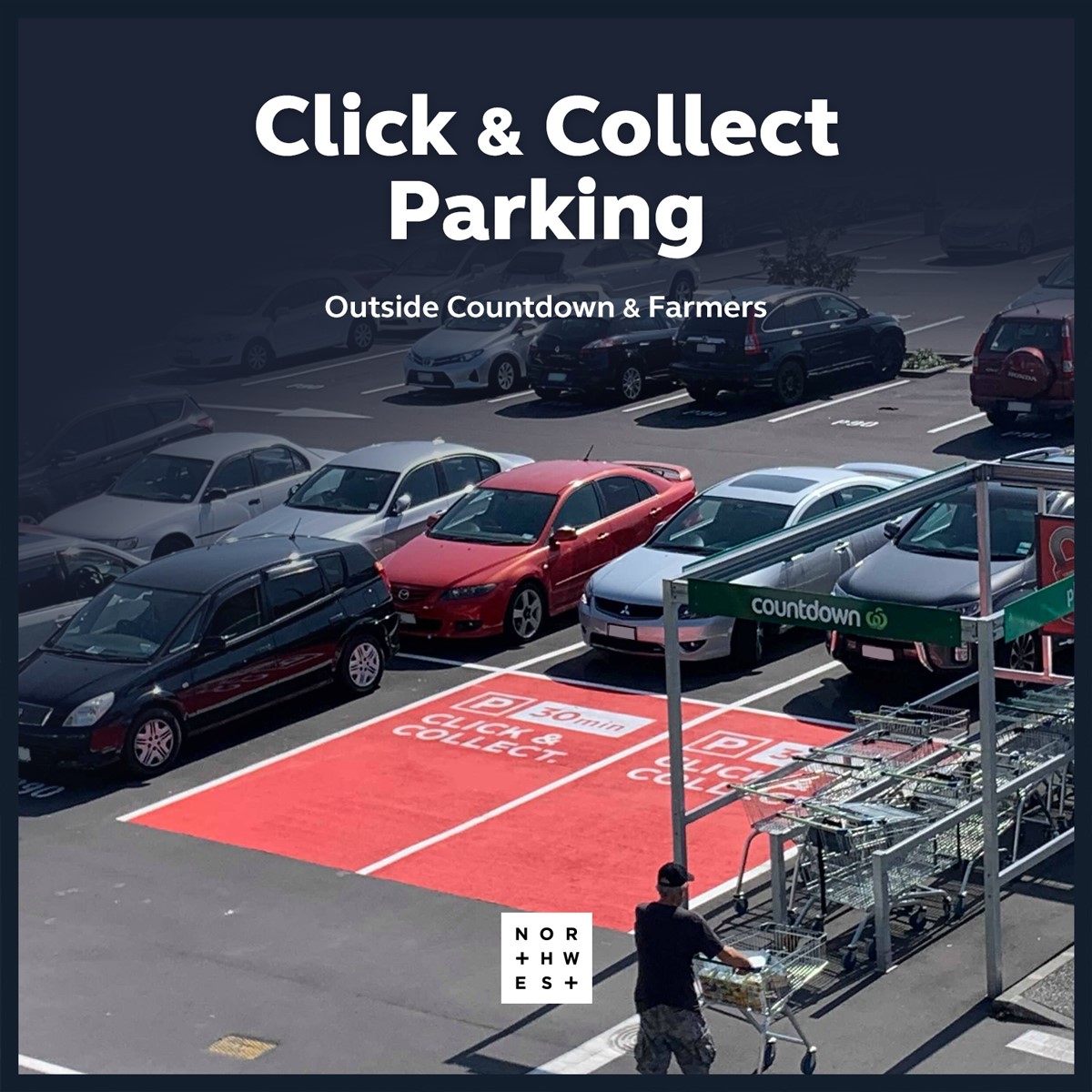 Find them in front of Countdown and the main entrance for the next time you need to pop in!
30 minute parking restrictions apply.