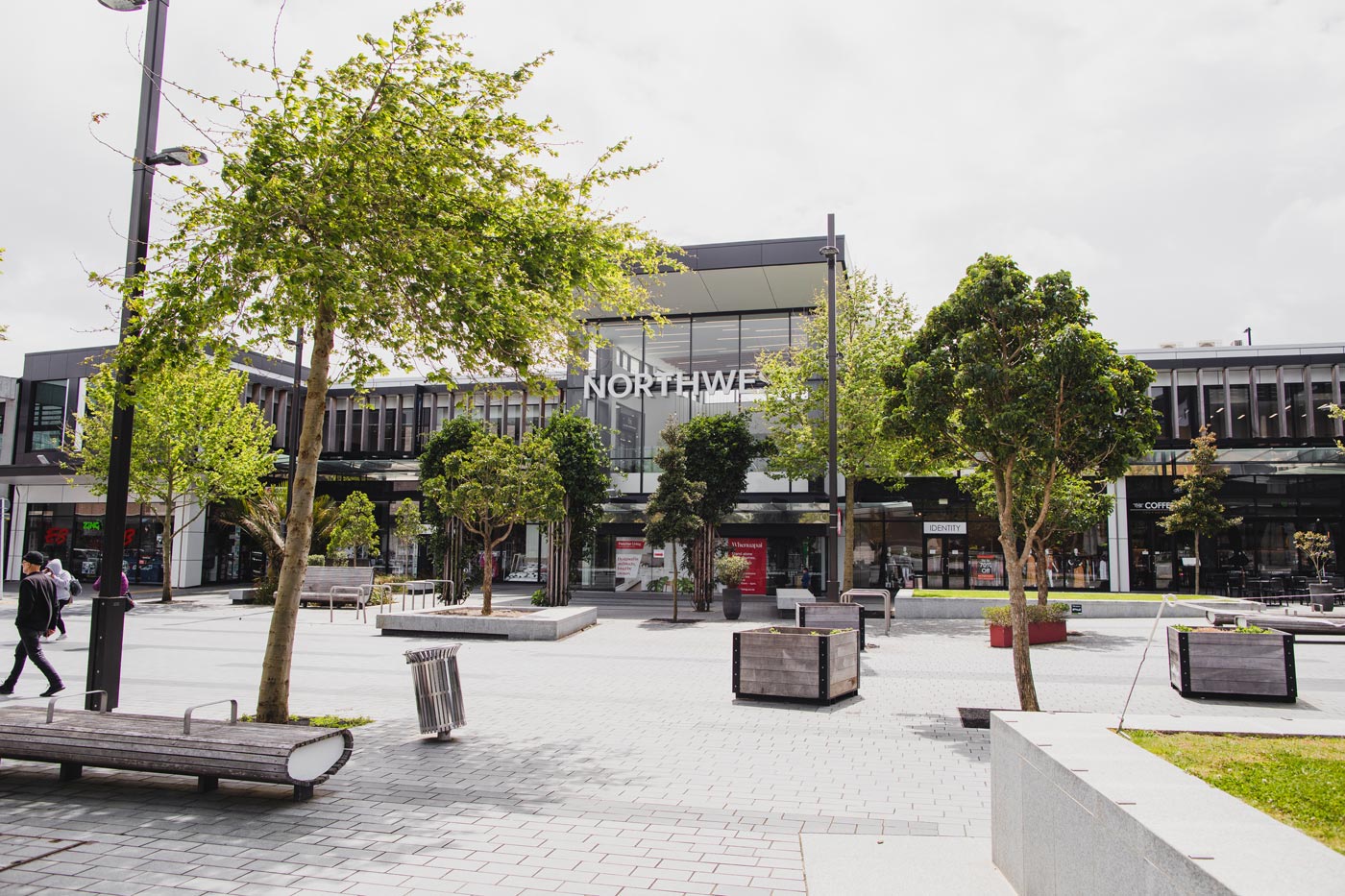 NorthWest Shopping Centre was developed by Stride Holdings Ltd and opened on 1 October 2015. The Centre is part of the Westgate Town Centre, located in the North West of Auckland and approximately 18km from the CBD.  NorthWest Stage 2 was opened in October 2016, with stage 1 & 2 combined the Centre's GLA is approximately 32,500 sqm and anchored by Farmers & Countdown along with over 120 specialty retailers and restaurants.
NorthWest Shopping Centre is, owned and managed by NZX-listed Stride.
Approximately 475,000 people live within a 15-minute drive of the NorthWest Shopping Centre development, and the region is one of the more affluent in New Zealand in terms of available retail spend;
NorthWest Shopping Centre is located next to the North-Western and Upper Harbour motorways and other major arterial routes. Its location positions the Centre to service areas from the north (Albany, Waimauku and Helensville) to the south west of the centre.