There's lots to love about NorthWest.
9 great reasons to visit NorthWest Shopping Centre:
More than 25 places to eat & drink.
From tempting bites on the go, to family feasts and cocktails.
Carparks galore!
There are over 1100 free parking spaces, which include special parents with pram spots. We also have electric charging stations available for use.
Sushi Train.
Have the family ever been to a sushi train restaurant before? Come dine at Tomi Ro at NorthWest for a fun new way to experience sushi.
100+ stores.
With over 100 brands and flavours Kiwis know and love, you can find all your favourite stores to keep on trend – and warm – this winter.
The parents room.
Taking your babies and children to NorthWest is easy with our spacious and well designed parents room. Inside is everything you need including a private feeding area, change bays and more. We've also got free school holiday entertainment and lots of fun on Toddler Tuesdays. Click here for the full schedule.
Perfect for a pit stop.
Going for a surf? Spending the day mountain biking in the forests? Simply pull off the motorway to pacify hunger pangs on the way home.
"Husband" rest areas.
The best part about NorthWest? Shopping lovers can co-exist peacefully with those less interested (even if they're not a husband). Direct them towards Te Pūmanawa Square (Town Square) lawn to relax in the sun, or to Cleaver & Co where they can grab a bite to eat and watch live sport.
Modern design.
With natural lighting and award-winning contemporary architectural features using carefully crafted timber, NorthWest has been carefully designed for maximum ease and enjoyment.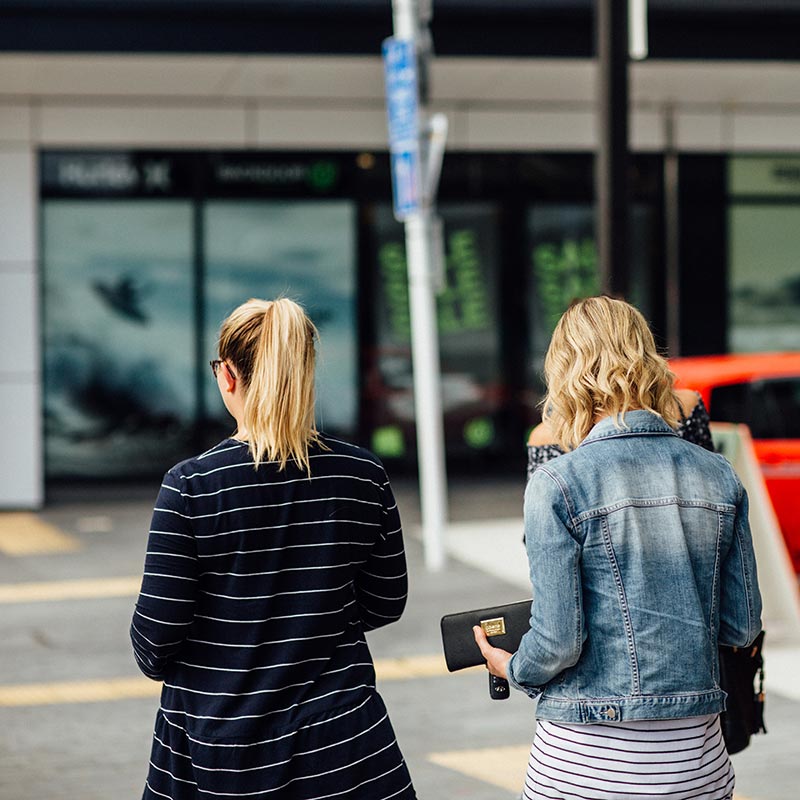 Fresh air retail experience.
A stroll down Maki Street = relaxed high street shopping.