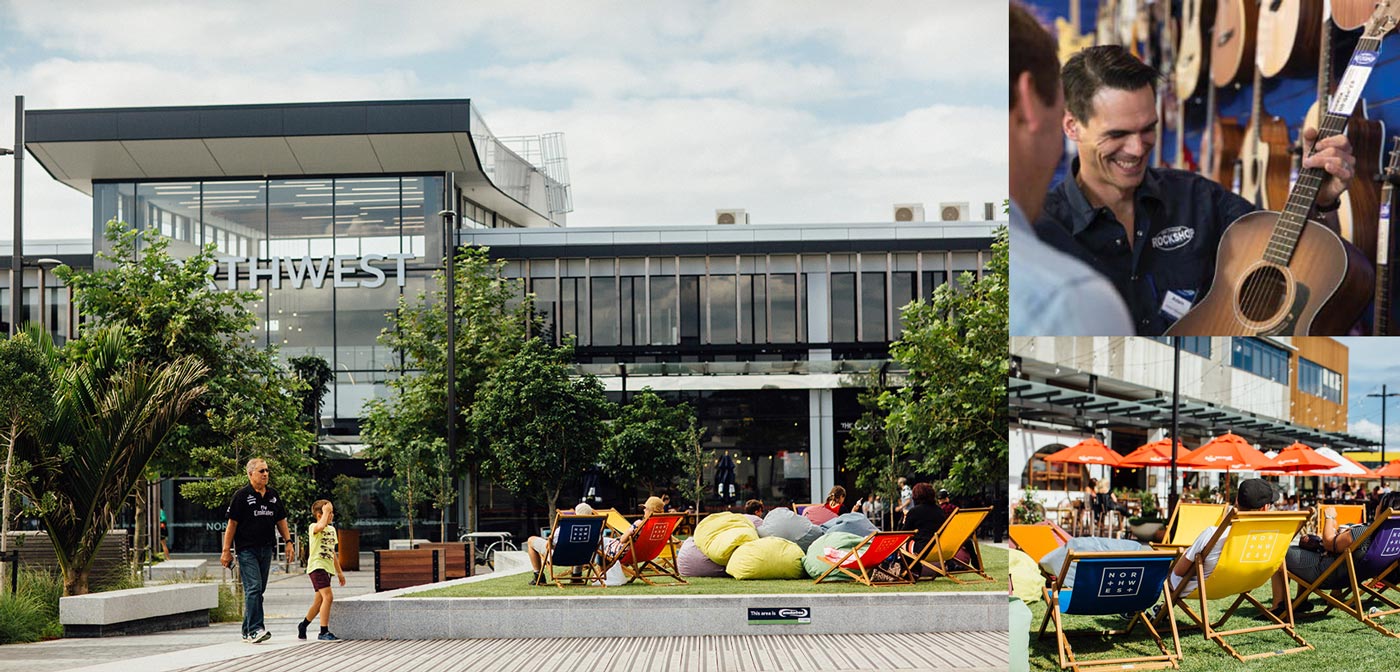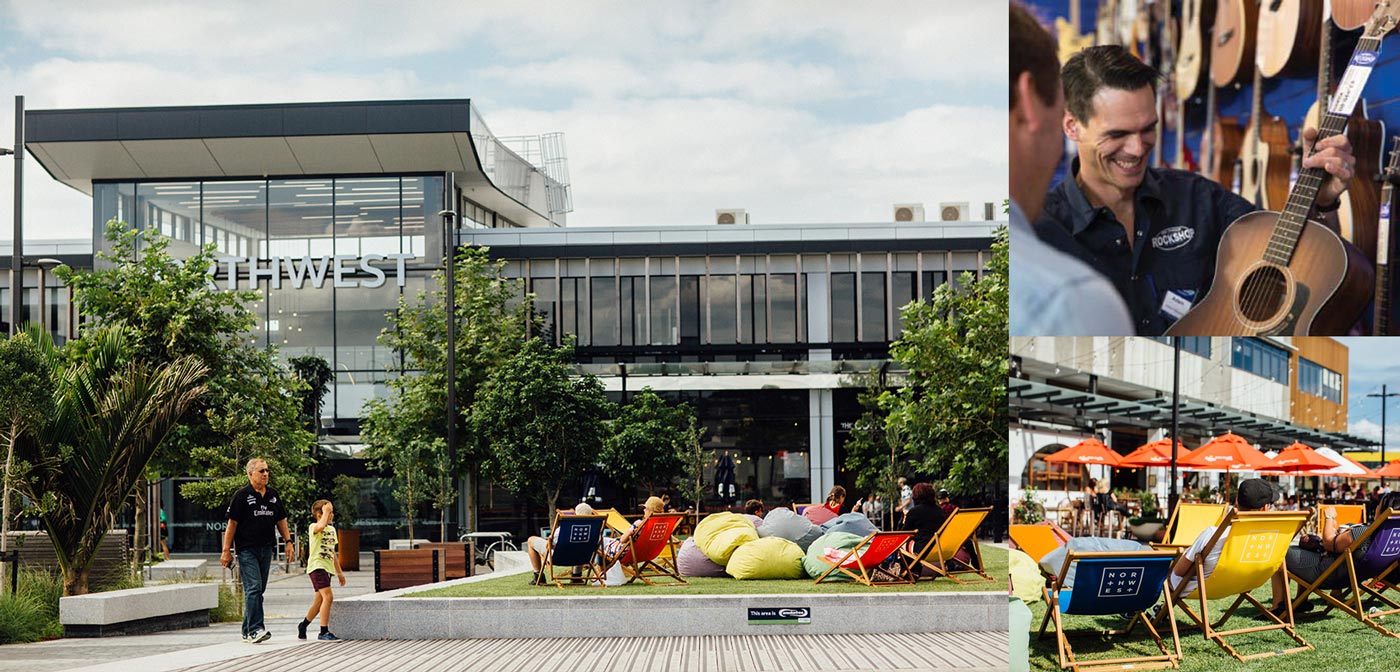 There's more to see and enjoy on Maki Street
For a relaxed open air shopping experience you ought to venture onto Maki Street, NorthWest's outdoor shopping destination.
Here you'll find a diverse bunch of retail favourites, from destination stores like EB Games, Bike Barn and Backdoor Surf to homeware boutiques Wallace Cotton and Trade Aid. Complete a home shop with Wet & Forget and Paula Ryan also now out on Maki Street!
The Rock Shop has also made itself at home here as West Auckland's new dedicated music hub. Enthusiasts can test out a new guitar or chat to one of their knowledgeable in store experts.
Pamper yourself with our new additions Caci Clinic and Skin Institute,  a massage at Magic Fingers or a new style cut or beauty treatments at Era Hair & Beauty.
Maki Street has your food and drink cravings sorted too, with The Coffee Club and Orra Cafe  in residence for a great coffee. You can also find Tomi Ro, the sushi train restaurant, for a cool experience out West. Make sure to visit in the night, where the fairy lights are twinkling on Maki Street during dinner and drinks!
Check out where to dine in Te Pūnamawa Square with Goode Brothers, Casablanca, Hansan, Free Bird or Nandos. Take your lunch outside onto one of the many green spaces, or make a beeline towards a park bench and rest weary legs in the sun.
There's more to explore on Maki Street- so step out to more shops, more food and more fun!